Press
Latest press, interviews, and more.
For inquiries, please email info@ElizabethDentonHealth.com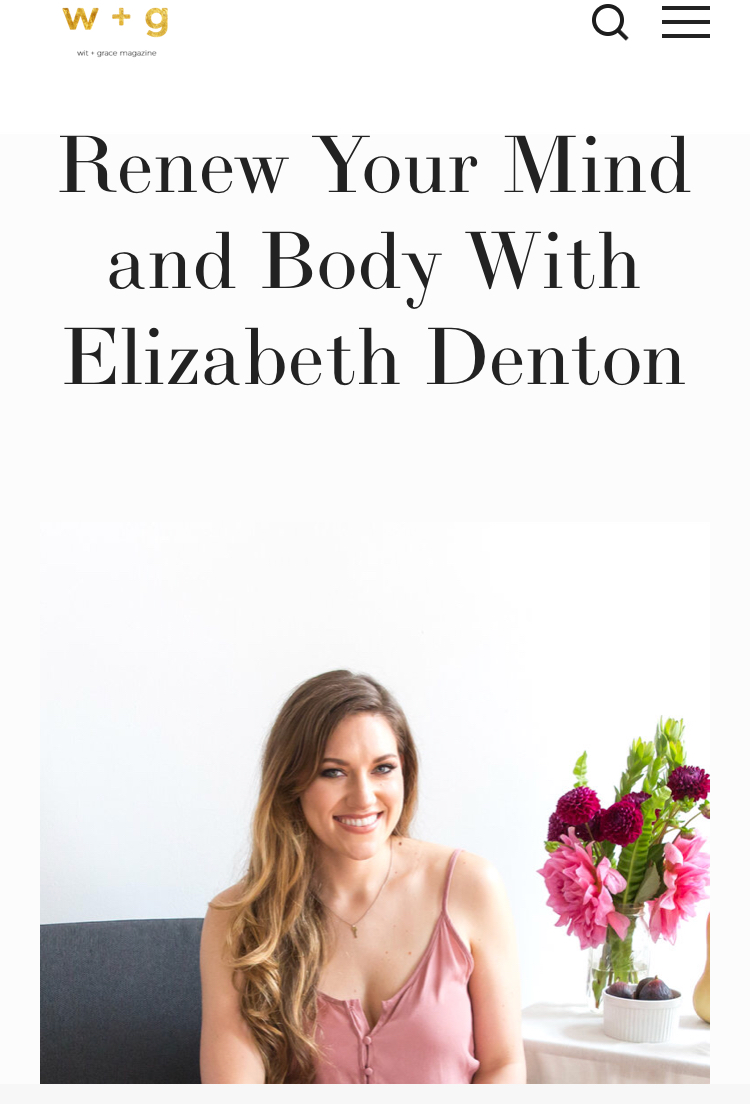 wit + grace magazine: renew your mind and body with elizabeth denton
In this interview, we chat about my philosophies on nutrition, health, and fitness, and how my faith has guided me to become healthier - inside and out.
women in business: special feature with elizabeth denton
In this feature video, I talk about my business; who I work with, what programs I offer, and how my clients inspire me. I also talk about how the Women in Business community has impacted my life and my business.
spiritual gangster podcast: find your glow remedy with elizabeth denton
In this podcast interview with host Caty Pasternak of Spiritual Gangster, we talk about self-care, nutrition, creativity, and community. If you're a woman looking to find balance in your life and add flexibility to your wellness routine, give it a listen!